Hengli Packing adds another solid achievement! Assisted in the implementation of Want Want Group Wafer cookies automatic
counting into care project.
Hengli Packing adds another solid achievement! Assisted in the implementation of Want Want Group Wafer cookies automatic counting into care project.
Release Date : 2023-03-27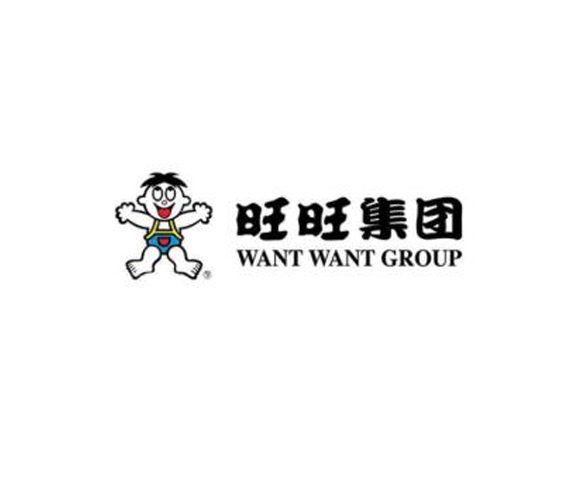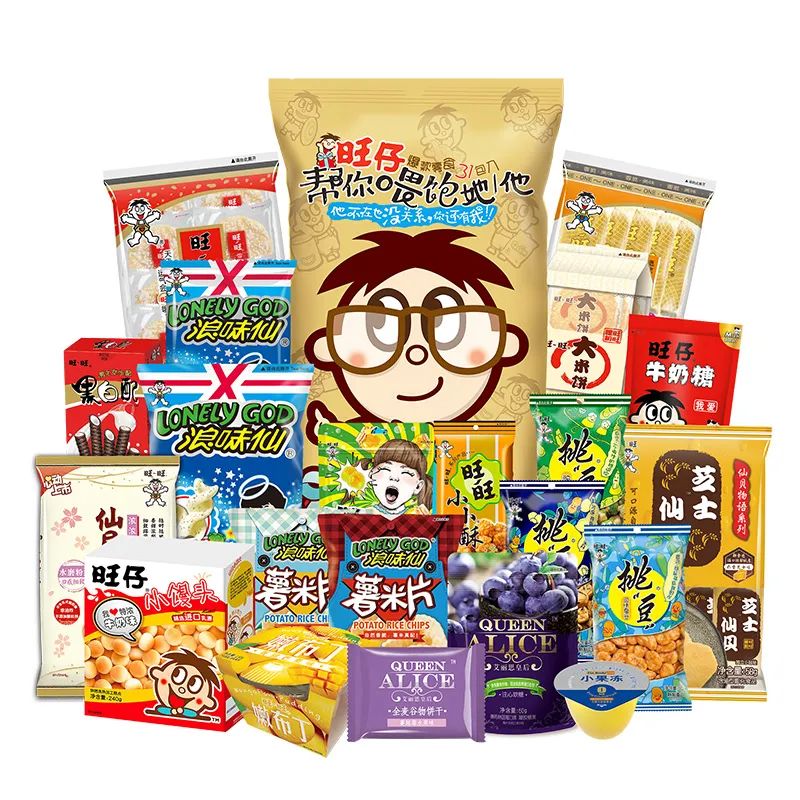 Recently, Hengli Packaging for Want Want Group specially designed research and development of automatic counting in care equipment has been successfully shipped, after a field operation acceptance, professional technology, and the whole process of intimate service of Hengli Packing are very satisfied with customers.
After repeated outbreak closures in previous years and recruitment difficulties after the recent Spring Festival holiday, factories in various industries are increasingly aware of the significant impact of labor turnover on production. Workers' holidays, personnel training, personnel turnover, high incidence of safety accidents and other unstable factors are intensified, which will cause a certain degree of blow to the development of enterprises. Want Want Group is well aware of the potential risks of over-reliance on labor, so it has been actively seeking the possibility of cooperation with automated packaging equipment manufacturers. The project of automatic counting of wafer cookies with Hengli Packaging is a successful case.
Front section: the necessary two-way choice
As a national snack brand that grows up with the childhood and happiness of most people, Want Want Group contracts almost all kinds of snacks on the market, such as candy, cookies, jelly, drinks… And in the packaging is also constantly seeking new ideas. The high demand for the product means that a large inventory is needed to match the strong and flexible production system. Hengli Packaging helps to automate the packaging and counting of wafers this time, and the crisp taste is loved by consumers. The packaging of wafer biscuits is also very common. The combination of plastic container and outer packaging is convenient for consumers to open the packaging and enjoy the delicious food anytime and anywhere. The product's packaging design is skewed towards the consumer's sense of use, which means that the process of production needs to endure more complex packaging processes.
If the packaging production is carried out manually, it will not only be time-consuming and laborious, but also various unstable factors such as workers' salaries, holidays and labor costs spent on training will affect the overall production schedule. In fact, before this, Want Want Group had sent the independent packaging of jelly to Hengli Packaging consulting related automatic counting into care matters, smooth and fluid trial video to Want Want impressed, also let Hengli Packaging as the industry leader, because of the reliable professional attitude and customized personalized service stand out from a crowd of competitors.
Middle section: pain points and difficult points one by one
First of all, in terms of automatic counting, the shape of this wafer biscuits is square and regular, which can be easily identified under the photoelectric eye scanning equipped with Hengli Packaging automation, without difficulty! However, it should be noted that the wafer itself is fragile and fragile. Even manual picking and packaging may cause damage. If the mechanical equipment is not properly controlled, it is easy to produce the opposite effect. Fortunately, the research and development department of Hengli Packaging first takes this into account, so in the design of the adjustment of elevator blanking transmission amplitude, gentle operation process to ensure the maximum extent of good product materials. In addition, after the whole automatic counting is completed, there will also be a weighing link to ensure the accuracy, eliminate the weight of unqualified products, double guarantee for the packaging quality escort.
Last section: Full cooperation to satisfy customers
In the whole process of cooperation with Want Want Group, Hengli Packaging has been upholding the "think users think, urgent users urgent" service philosophy, response to customer needs positively, and questions raised by customers can also be answered in time. Effective communication and reliable technical support, the excellent performance of the equipment in the trial process, soon passed the acceptance, sent to the factory for production. In this cooperation between Hengli Packaging and Want Want Group, although it is only responsible for the automatic counting and feeding process of Wafers biscuit packaging production line, it can also form a complete packaging production line with the front and back equipment in addition to gentle material handling, flexible counting and recognition, and accurate weighing and removing of waste, and adjust and set parameters using human-machine interaction interface. Facilities in line with food processing industry hygiene standards to ensure the quality and safety of the whole process.
This cooperation with Want Want Group, Hengli Packaging is very happy to make the most of strengths, technology priority, according to the form of product material personalized customization program, drive efficiency innovation, efficient connection between supply and demand, while achieving service is full of temperature. Successfully solved the packaging problems of customers, to meet the packaging needs of customers. I hope to help more enterprises reduce the dependence on manual, so that automated packaging more wonderful, more powerful, more relaxed, more technology.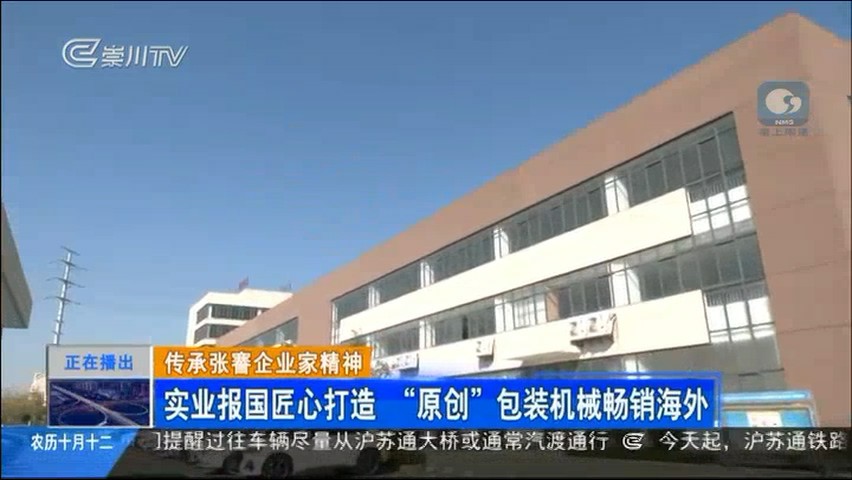 南通电视台崇川频道的记者莅临恒力包装就采访事宜进行具体参观考察,受到了恒力包装相关人员的热情接待。在参观走访过程中,恒力包装总经理李季勇向记者介绍了企业的发展历史及相关业务模块,展示了多项国家专利设备,表达了恒力包装作为一家专业提供包装设备和定制化包装技术解决方案的制造型企业需要具备的技术实力和所要承担的社会行业使命。
上午早些时候,南通电视台一行人在会议室观看企业简报之后,对恒力包装的发展历程跟业务范围都有了较为清晰的认识。恒力包装经过数十年的发展,在自动化包装领域已经具备一定影响力,近几年,更是积极扩展商业版图,从药品行业逐步向食品、保健品、美妆洗护用品等领域发挥自身优势。整体业务涵盖包装咨询、包装技术、包装设备、包装材料以及包装代工这五大方面,将提升客户产品竞争力和降低客户用人依赖性作为当前的首要目标。先后与五芳斋、三只松鼠、同仁堂、上海复星医药等多家知名品牌成功达成合作,帮助客户实现多样化的包装需求。
之后,恒力包装又在生产车间和成品展厅向记者一行人展示了目前企业最新的研发内容:包括为五芳斋定制的智能化混合包装粽子设备,实现了对于包装形式的创新;解决低温下的贴标问题,帮助复星医药的新冠疫苗顺利投产;将个性化包装技术灵活贯彻落实的板状巧克力计数装袋生产线等,这些都直观体现了恒力包装以电子数粒为核心的计量包装,混合包装、一体化包装工程以及个性化包装的特色技术优势。采访过程中,恒力包装向记者重点介绍的这条方便(预制)食品多品种混合包装生产线。
适应未来的技术:方便(预制)食品多品种混合包装生产线
引入柔性智能包装概念,在分析灌装方法的结构特点和用户需求的基础上,通过大数据库和智能管理系统,将客户所需要的物料(糖果、坚果或方便预制食品)按一次装量高速分捡、整合排序组合、自动装入同一个包装物内。包装物上面可打印用户名称、内装物料名称和数量等个性化信息,实现物料个性化的柔性包装。这条生产线可以说是恒力包装涉足智能化生产的一次成功尝试,在面对今后日益凸显个性和生活场景的包装模式中,完全可以实现更加多样化的包装需求。
采访最后,总经理李季勇在面对记者提问时,就恒力包装的日后发展和布局重点做出了以下总结:恒力包装一贯倡导全周期、多方位地解决客户的包装问题,与此同时,恒力包装一直与时俱进,积极开发引进智能装备与现代化接轨,从而提升设备包装效率,努力在生产操作方面帮助用户减少成本,提质增效,推动传播具有创造力和影响力的产品和服务,用工匠精神引领行业树立典范